Bagology \bag-ol-uh-jee\ noun - the study of selecting the most drool-worthy handbag for my unique fabulous lifestyle!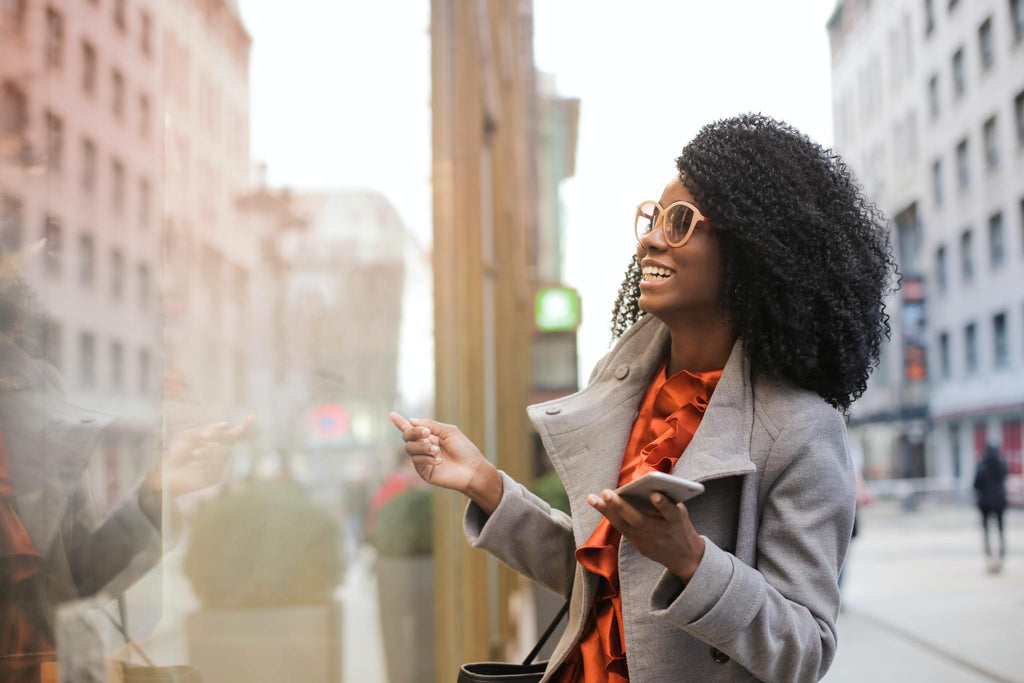 Luxury Handbag Shopping 101: Style Savvy Tips To Buy Your First Designer Purse
So, you have spent half your life stalking Instagram celebs and influencers flaunting drop dead gorgeous designer handbags; and you have scoured the internet to feast your eyes on the most luxurious high-end handbags. Time and again, you have found yourself stopping by the displays of stores like Hermès, Chanel and Louis Vuitton to stare at the mesmerizing display of glamorous premium designer bags. We understand how you have longed for the day to purchase your first ever designer handbag, because we've all been there once!
Best Arm Candy Ever
If you are ready to take the plunge, this shopping guide is a must read! Purchasing your first Louis Vuitton, Hermès, or Chanel is a daunting task. You are investing a fortune, and it is not a matter to be taken lightly. Though your anticipation has reached new peaks, and with every passing moment, you are inching closer to your dream bag, it is important to think about it carefully and make the right decision.
Remember, no handbag purchase will be as memorable as your first luxury designer bag. It will become an unforgettable treasure in your wardrobe, so be wise in your choice. We are here to guide you every step of the way and take you towards the moment you've always dreamed of.
A Bag of Nerves
The internet is a bottomless world of information where finding the right material is a Herculean task. A high-end designer handbag is not a mere accessory; given the considerable cost, it is an investment piece (depending on its availability and market demand which we will discuss in this article). If you are a bag of nerves and can't decide where to park your hard-earned money, don't worry, we've got you covered!
What's the BEST Bag for You?
Before you decide upon a particular bag, you need to first assess your bag needs. You need to define your budget, the style you prefer, narrow down the available colour options, and everything in between. With your dream luxury designer handbag in mind, ask yourself if the price is within your budget, and if you truly relate to the label, you are investing in. It is also pertinent to question the usability of the bag ten years from now, the occasions you will flaunt it on, if it really complements your personal style, and if it will coordinate with the other pieces in your wardrobe.
Bagging the Right Deal
Breaking a certain spending threshold is a rollercoaster of emotions for everyone. Before delving deeper into the brand and style you should choose, it is always necessary to define a comfortable price point. It also helps to narrow down the options to the luxury handbags that lie in your buying range. You can save valuable time by filtering out those designer purse options that lie far above or below your defined budget.
Budgeting is also important because prices fluctuate drastically based on the design label, style, material, and most importantly, the demand of a particular designer handbag! Usually, designer handbags can cost anything between $1000 to $100,000 USD. So, a carefully worked-out budget can keep those last-minute surprises in check.
A Glamorous Delight

Remember that the first luxury designer handbag you purchase will always hold a special place, both in your wardrobe and in your heart! You must keep all your needs in mind before making your first designer handbag purchase to ensure that you get the most out of it. The world of high-end designer bags is filled with style options and settling with one bag is quite a task! Most women lean towards the quintessential tote simply because the roomy bag is not only super practical but also doubles as a stylishly versatile accessory.
Those who prefer a lighter style can go for a shoulder or crossbody luxury bag. Most designer handbags come with extra straps to provide you with multiple styling options; so, you can carry your bag from brunch to an evening date, simply by taking the crossbody strap off!
A designer backpack is a fun accessory that embodies your freestyle spirit while an exceptionally crafted luxury clutch is just the right designer bag to complement your glitzy ensemble for a much-anticipated banquet.
A Bag in Need is a Bag Indeed!
For everyday needs, a tote is ideal. It is easy to lug all your stuff around in a handy tote that can easily fit everything. With work on-the-go and flexible workplaces becoming the new normal, a tote is an effortlessly stylish option to carry your laptop!
However, if you only plan to bring out your prized purchase sparingly, it is advisable to opt for a striking style that steals the show every time you flaunt it. There are several designer handbags that are practical but oh-so-chic that every time you dangle one on your arm, you will hit all the right chords of style!
Here's a roundup of the most coveted designer bags that are a no-brainer for a first-time buyer:
1. A Canvas Affair
Are you into totes, monograms, neutral hues, and lightweight, waterproof, scratch-resistant styles? Cue the iconic Louis Vuitton monogram bags. Neverfull and Speedy bags by LV are the ideal companions for a woman on the move.
If you want to go for a more exclusive style featuring the brand's signature chocolate and tan colours with an all-over monogram style, go for a Louis Vuitton Graceful MM, which is unique, stylish, and highly functional.
2. Work your Way towards that Dream Bag
Cult favourite designer handbags are often priced so high that they remain a budgetary impossibility for many first-time luxury bag buyers. A petite option like a camera bag is a superb choice for a first designer purse.
Not only is the sticker shock a bit less, but these bags can also be dressed up and down.
So, don't get fixated on the Holy Grail bags right away. The allure of a Chanel 2.55 Flap bag is undeniable; but while you daydream about it for now, you can also opt for the Chanel Mini Classic Boy Bag which will make less of a dent in your wallet as compared to the Chanel Timeless Double Flap Classic bag.
3. Responsible Fashionista
Premium bag resale sites aren't scoured only by the ones who wish to economize on their dream bags. The hunters of more elusive designer bags regularly browse third party re-sellers to lay their hands on sought-after designer handbags in great condition.
For a newbie, it is an ideal way to recycle your collection. You can buy a pre-owned item at a great price, carry it around for some time and figure out if this is something that really appeals to your personal style. If not, you can always recover most of your investment by re-selling it, and upgrading to another bag with minimal investment.
Then there are creations like the revered Hermès handbags that carry a heritage powerhouse charm unrivalled by any other brand. With an intense 48-hour workmanship invested in the creation of a single handbag, the inimitable glam of Birkin or Kelly is for those who want to exude class. Those who are not afraid of colour have the most fun choosing a Hermès handbag.
No one does leather dye like Hermès. Avid designer bag collectors are always on the lookout for that perfect colour bag. A reselling site is your best bet if you are on the lookout for a Bubblegum Birkin, Bleu Brume Kelly, or a Vert Criquet Hermès Jige clutch.
4. On Spot with Trends
When you are younger, you are always advised to consider the value of a bag over decades if you are investing in one that comes with a hefty tag. However, if the black Chanel flap bag does not really speak to you and you are not dancing your way to buying your first Louis Vuitton Alma PM, it doesn't mean you are wrong in your fashion choices!
In fact, your taste just highlights that your style is unique. Bring joy to your wardrobe with your first designer premium bag and pay no heed to those who tell you that it will only last a season. The beauty of owning a designer bag is that you can show off your arm candy and inspire others to follow suit!
Whether you are following a trendy backpack style or being a trendsetter with your chic purse, you will never have a dull moment with your first premium luxury handbag purchase.
5. Consciously À La Mode
When you decide upon a particular brand, don't overlook the values that appeal to you in life. If you are a purveyor of craftsmanship, nothing can beat Hermès.
The whimsical details of a Chanel, with the iconic linked CC and instantly recognizable quilted stitching, embody effortless Parisian style.
Love at First Sight
Having stated the above, the heart wants what it wants; and in decisions as this one, your heart is the one you must listen to! So when you are treating yourself to something fancy for the first time, and you set your eyes on the one bag that has your heart skipping, just take the leap!
For your first purchase, go for a universal classic simply because it will be that one purchase that you will always love and think of with a smile on your face.
Universal and classic style doesn't necessarily mean typical! Put your own spin on it by selecting an exciting colour. Go for a design that instantly takes your styling game up several notches and adds a mood-lifting flair to your ensemble.
A Last Word
If you are buying a designer handbag for the first time, the one final advice will be not to overthink your purchase. If a bag is within your budget and your heart is set on it, grab it and get ready to have some fun!